Schedule Archives
Past Concerts/Events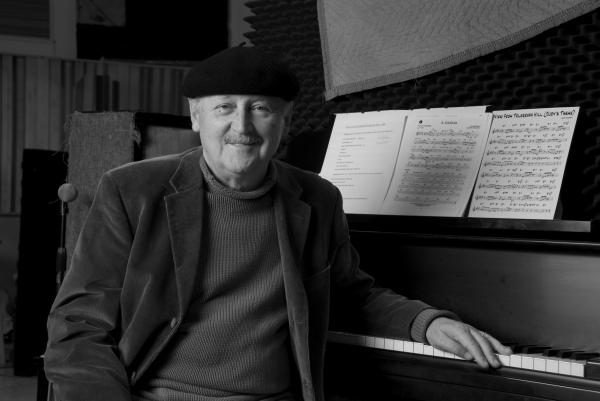 Larry Vuckovich - Vince Guaraldi Tribute
Hard-bop pianist
Introducing the unreleased Guaraldi composition "Blue Lullaby"
Monday, December 9, 2013
8pm $18
Yoshi's 510 Embarcadero West, Jack London Square, Oakland, CA
Featuring:
Larry Vuckovich - piano
John Santos - percussion
Josh Workman - guitar
Seward McCain - bass
Akira Tana - drums
Larry Vuckovich holds a unique and enviable position as one of the few active pianists who has worked with a long line of jazz masters, linking eras from the '30s to the present. His prestigious career has included performances with such legends as Red Norvo, Cab Calloway, Don Byas, Kenny Clarke, Dexter Gordon, Mel Tormé, Philly Joe Jones, Billy Higgins, Elvin Jones, Leon Thomas, as well as jazz giants on today's jazz scene, such as Kenny Burrell, Charlie Haden, Jon Hendricks, Clark Terry, Charles McPherson, Bobby Hutcherson, Tom Harrell, Bobby McFerrin, and many others. His versatility and ability as a pianist have earned him the privilege of being chosen to work with these artists on tours, club dates, festivals and recordings. Larry Vuckovich enjoys an important role as part of the jazz legacy of both the United States and Europe.
He is the only pianist who had a lifelong association with Vince Guaraldi. He subbed for Vince, opened shows for him, and later was chosen by Vince to become his piano partner in Vince's two keyboard quintet, Powder Keg. All of this info is detailed in the two recent media releases: A book by Derrick Bang, Vince Guaraldi at the Piano and in a DVD release by Toby Gleason,Anatomy of Vince Guaraldi. The Vince Guaraldi Tribute Ensemble features percussionist John Santos, guitarist Josh Workman, bassist Seward McCain (Vince Guaraldi's last bass player), and Akira Tana on drums. This band offers an opportunity to feature Larry's mentor Vince Guaraldi's true side of jazz and Latin, including his duets with Bola Sete. Larry will present Vince's hits, such as Cast Your Fate to the Wind, as well as his previously unrecorded originals. Some Charlie Brown/Peanuts selections will be included.
---