Schedule Archives
Past Concerts/Events
Jackie Ryan with Larry Vuckovich in Concert, plus guest artist Francis Vanek
Saturday, October 25, 2014 at 7:30 p.m.
at the Gualala Arts Center
This concert, presented in association with Fred Adler of KTDE 100.5 FM, will showcase acclaimed jazz vocalist Jackie Ryan accompanied by the stylish piano of Larry Vuckovich and soulful saxophone of Francis Vanek.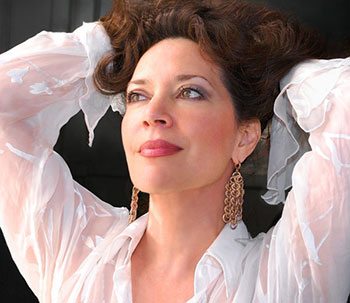 Vuckovich is thrilled to be accompanying Ryan, noting that "being the beautiful person that she is, besides having excellent craftsmanship including technique and precise vocal control, (she) is a person who always exemplifies through her living, a musical spirit and beauty that uplifts the listener."
"Those who hear her are the fortunate ones,"
- Howard Mandel, president,Jazz Journalists Association
"An astonishing contralto voice,"
- DOWNBEAT
"One of the outstanding jazz vocalists of her generation..."
- Christopher Loudon, JAZZ TIMES
This will be Ryan's first performance at the Gualala Arts Center, while Vuckovich is a veteran of many solo performances and appearances with other musicians in past years at the center. Jackie has been thrilling audiences across the globe with her powerful 3½ octave range and her magnetic stage presence - and amassing, along the way, an impressive array of records (three back-to-back #1 CDs on JazzWeek's nationwide chart) and glowing reviews.
Ryan teamed with Diana Krall's bassist/arranger, Grammy Award winner John Clayton, to deliver her latest chart-topping CD "Listen Here" - a tour de force through a myriad of jazz idioms - from blues and gospel flavored jazz gems, to luscious love songs, a soaring Spanish ballad, a Gershwin classic, pulsating samba rhythms, an original with lyrics penned by Grammy/Oscar/Emmy Award winners - all culminating with the title track: a stunning duet with 3-time Grammy nominee Gerald Clayton.
North Coast Brewing Company logo Her last outing - a double CD, "DOOZY" - garnered universal praise (4-Stars from both DOWNBEAT and AMG), and held the #1 position nationwide on JazzWeek's industry-standard chart for a record-breaking 7 solid weeks. Her previous CD "You and The Night and The Music," which featured saxophonist Red Holloway, also received 4 stars from AMG and DOWNBEAT.
Jackie's mother (who sang operettas at the Teatro Degollado in Guadalajara, Mexico) was Mexican and crooned Spanish folk songs to her as a child. "I remember those romantic album covers she had with the Spanish ladies in brilliant colors; and the melodies I heard, the songs I heard, just filled me up. So that's what I kept inside of me." Tragically, Jackie lost her mother at the age of 15 and, in memory, always includes a Spanish song in each of her CDs. She possesses a keen ear for jazz phrasing and its internal rhymes - and, as a lyricist, has composed note-for-note vocalese to the scorching sax solos of Benny Carter's "DOOZY" and Joe Henderson's "The Kicker." Her love of a great lyric will be reflected in her choices for this concert.
Ms. Ryan has recorded and/or performed with jazz greats Toots Thielemans, Clark Terry, Buddy DeFranco, Ernie Watts, Scott Hamilton, John Clayton, Gerald Clayton, Larry Vuckovich, Barry Harris, Shelly Berg, Benny Green, Jeff Hamilton, Terry Gibbs, Cyrus Chestnut and Jon Hendricks.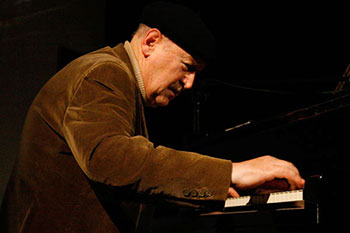 Pianist Larry Vuckovich has won acclaim from critics and jazz audiences for his deeply imaginative style and repertoire heard at prestigious North American and European jazz clubs, concert halls and festivals. He is equally at home in world music/classically influenced modal jazz as he is with hard-swinging bebop, post-bop, contemporary jazz, and down-home blues. The New York Times notes that his unique outlook and collection of influences "set him apart from most pianists who are heard regularly in New York". The Village Voice comments on his "book of piano gems that will keep you guessing." The Toronto Globe and Mail calls him "a musician who sits apart from the rest by virtue...of his taste for both the exotic and the exquisite."
Larry was acknowledged as a "Jazz Legend" for the Fillmore Jazz Heritage Center in San Francisco. He was honored along with Eddy and Vernon Alley, Willie Bobo, Vince Guaraldi, Paul Desmond, Bop City's Jimbo Edwards, John Handy, Noel Jewkes, Frank Jackson, Jon Hendricks, Bobby Hutcherson, Pat Nacey, Cal Tjader, Allen Smith, and others who contributed to the greatness of the San Francisco jazz scene. Larry Vuckovich Day, December 8th was proclaimed in San Francisco on his birthday. His teaching and clinical projects include a solo piano format of the History of Jazz Piano, ranging from Jelly Roll Morton, Fatha Hines, Teddy Wilson, and Bud Powell, to Bill Evans, McCoy Tyner, Chick Corea, and various free jazz styles.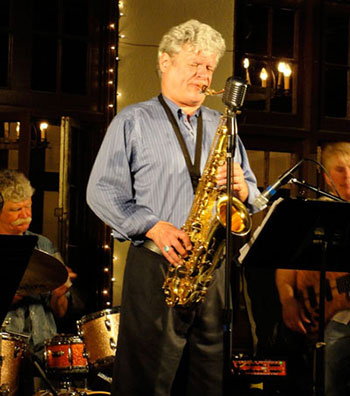 Jazz saxophonist Francis Vanek originally hails from Pittsburg, PA, where he attended Duquesne University. Later on he played in bands with Roger Humphries and J.C. Moses and studied with the great Carl Arter. His early influence was Stanley Turrentine. He holds a Masters degree in music from University of Nevada, Reno, where he was a full time faculty member. While in Reno, Vanek shared the bandstand with such saxophone stalwarts as Ernie Watts, Tom Scott, David Leibman and Eddie Daniels.
Vanek's lyrical sound was noticed by Jesse Hamlin of the SF Chronicle, who called him "...a superb saxophonist." He currently lives in Fort Bragg, CA and plays at top Northern California and San Francisco Bay Area jazz venues.
Gualala Arts Center
46501 Old State Highway
Gualala, CA
(707) 884-1138
---