Schedule Archives
Past Concerts/Events
Calistoga's jazzman Larry Vuckovich survives the Nazis to play with the greats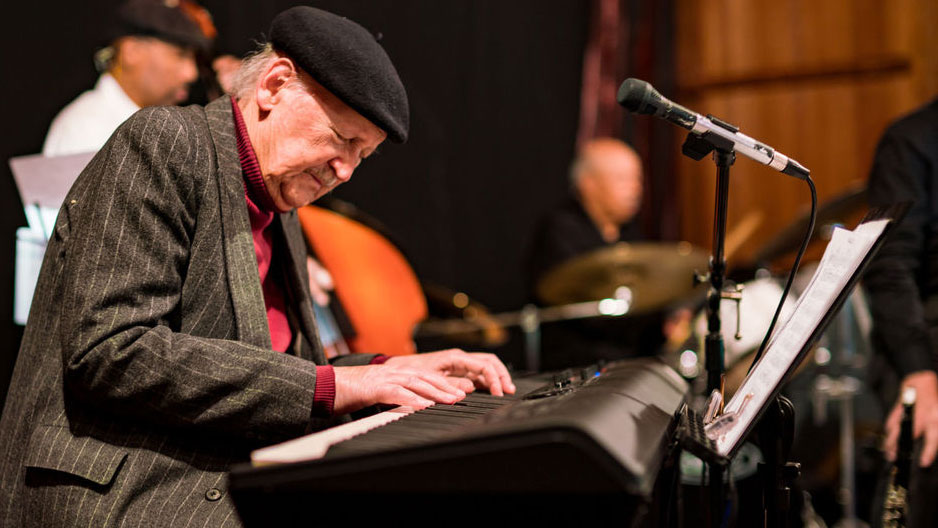 By Tim Carl, Napa Valley Register, June 21, 2017
Larry Vuckovich was born in Kotor, Montenegro, Yugoslavia, in 1936. By 1942, he'd begun to study classical piano, practicing every day in his family's 16-room villa. Unbeknownst to him, at one point while he practiced downstairs, upstairs his father had hidden away a downed American airman to keep him safe from his Nazi pursuers.
"The Nazis came to our house and were only a few inches away from finding him," Vuckovich said. "I didn't even know it was going on at the time because my father kept the whole thing secret — you know how kids can talk. If they'd found him, they would have killed all of us."
Vuckovich talked as we sat in his Calistoga home surrounded by stacks of music records and CDs, the walls covered in a lifetime's worth of posters, paintings and sketches of some of the world's greatest musicians. A candle glowed brightly on the fireplace mantel, surrounded by photos of family and friends and a rendition of the Virgin Mary. On the table sat plates of freshly baked blueberry cake and a mound of dark chocolate next to big cups of rich, steaming coffee.
"My father had been to America before but had come back (to Yugoslavia) to help start a business with his brothers before the war," Vuckovich said. "But he always loved America."
After the war, Vuckovich's pro-American family was persecuted under the communists and in 1951 immigrated to the United States, where they gained political asylum. The family settled in San Francisco, and Vuckovich's love of jazz blossomed.
"Growing up, I had studied classical piano, but I really fell in love with jazz," Vuckovich said. "The first time I'd heard it was when I listened to the American Forces Network on the radio. The music was so alive; it was like a whole other thing."
As a teenager in San Francisco, Vuckovich began to immerse himself in the city's thriving jazz scene. In high school he played in the school's jazz band, and by the age of 15 he was taking lessons with famed San Francisco pianist Vince Guaraldi, who is most well-known for composing music for the animated television adaptations of the "Peanuts" comic strip.
"When I heard Vince play jazz and Latin music, I said, 'I got to learn something from this guy,'" Vuckovich said. "He didn't really want to teach people at all, but I guess he saw something in me and I luckily became his only student — he really showed me things."
Listening to Vuckovich talk is like being immersed in the history of American music in the 20th century. Names such as Al Cohn, Milt Hinton, Mel Lewis, Cecil Payne, Billy Higgins, Miles Davis, John Coltrane, Dizzy Gillespie and Bill Evans roll off his tongue like a baseball broadcaster might speak about the great ballplayers. The difference is that Vuckovich not only watched most of these musicians, he also played alongside many of them.
In San Francisco, when he was not practicing piano Vuckovich frequented the many local jazz clubs.
"The music scene was hot, man. Really hot," he said. "You could walk down the street and hear some of the greatest musicians in the world on the same night. It was really something."
Clubs such as the Blackhawk and the Jazz Workshop were hosted by other jazz musicians and even the Beat Poets.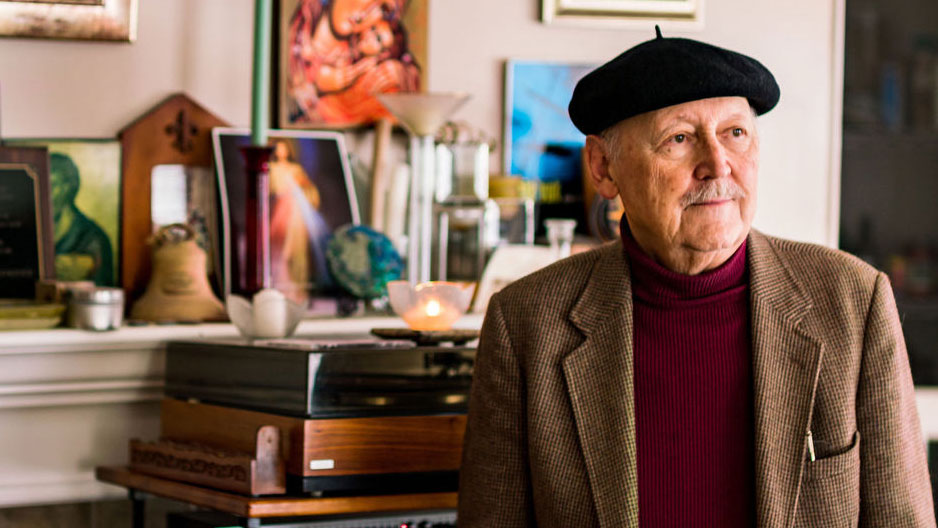 Eventually, Vuckovich went on to study music at San Francisco State University, and he occasionally performed or subbed for Gauraldi at shows, which gave him the opportunity to accompany singers such as Mel Torme and Irene Kral.
By the mid-1960s, Vuckovich had joined singer John Hendricks and accompanied him to clubs and festivals around the world. Then he spent a year as house pianist in Germany at Munich's Domicile Jazzclub, where he played with such jazz giants as Slide Hampton, Clifford Jordan and Philly Joe Jones, with whom he briefly toured.
In the '70s, Vuckovich married his first wife, an American he'd met in Germany, and they headed back to San Francisco, where he played as the house pianist at Keystone Korner before settling in New York for much of the 1980s.
"New York was something else, man," he said. "I got a chance to play in some of the best clubs with some of the greats."
After New York, he came back West, then headed back to Europe, New York and San Francisco, where he became the house pianist at the Grand Hyatt Hotel, with regular performances at Yoshi's and Jazz at Pearl's, and as music director for both the West Coast and Napa Valley jazz festivals. In the 1990s, he and his second wife (his first wife had died years earlier) moved to Calistoga, where he immediately became involved in the local music scene.
"My passion for having jazz played in Calistoga goes way back to 1960," Vuckovich said. "That was the first time I passed through here on the way to Cobb Mountain, where I played at the Forest Lake Resort. I played up there for a few summers, and the scene was really hip."
Vuckovich said his efforts at reinvigorating the local jazz scene have been hampered by the city's recent lack of interest in his type of music, but he said he has found support in local venues such as Brannan's Grill and the Tucker Farm Center.
"I am fortunate to have lived during an exciting time in music, but things are changing," he said. "Jazz music is American's original music and has influenced gospel, blues, swing and even pop. Understanding jazz is like understanding the root of music. People who hear the real stuff love it."
Vuckovich noticed that I was looking at the candle on the mantel.
"Oh that, man. That's to remind me that I am grateful to still be here," he said. "After the war I found a live hand grenade. I was about 9, and I started to hit the thing with a hammer. Lucky it didn't go off."
He was silent for a few moments, but then he turned back to me and continued.
"What the war and music taught me is that the soul of the people is something you just can't kill," he said.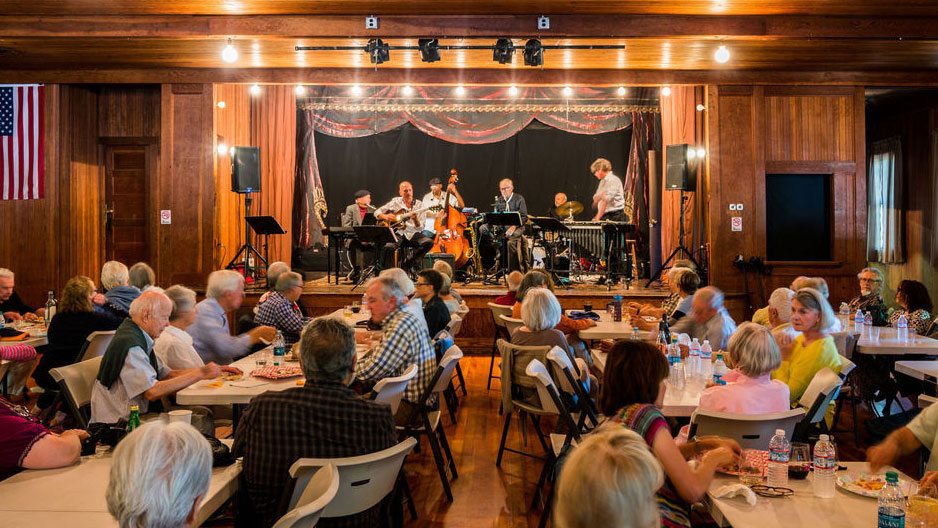 ---