Schedule Archives
Past Concerts/Events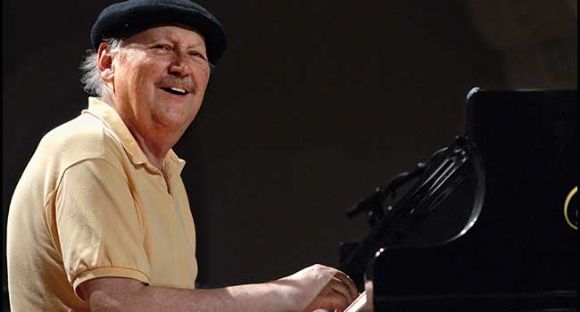 Jazz Piano Lineage Workshop:
from New Orleans to Today & the Art of the Ballad
with Larry Vuckovich
Saturday, January 16, 2016, 2 - 5pm
$50 fee. Advanced registration required. Space is limited.
Open to all musicians.
For more information or to register, send an email to lvuckovich@usa.net.
Class Description:
This workshop will cover the historic lineage of jazz piano from New Orleans style, including Earl "Fatha" Hines, through the swing era with the samples of Teddy Wilson, on to bebop and post bop styles of Bud Powell, Bill Evans, Red Garland, Tommy Flanagan, Hank Jones, Barry Harris, McCoy Tyner, and Chick Corea. Also included will be the lesser-known unsung heroes such as Carl Perkins, Horace Parlan, as well as demonstrations of Thelonious Monk's stylistic concept.
The Art of the Ballad concept will be exemplified, playing ballads in different formats, such as in 3/4 rhythm, in Bolero and bossa tempos as well as in groovy 4/4 walking style feel. Rubato interpretation of the ballad will be emphasized.
The workshop will include a hands-on participation with pianists in attendance.
Also on the menu, the substitute changes in standards – the re-harmonization of the great tunes will be shown where the original message of the composition stays intact, without losing the beauty of the composition. Special voicings of jazz harmony and piano touch will be emphasized. Larry will offer blues style playing from down home blues through swing era, and bebop blues. Questions can be asked about comping, accompanying vocalists and horns.
About the Instructor:
Jazz pianist Larry Vuckovich brings inspiring and invaluable experiences with the jazz masters, presenting very successful workshops at the California Jazz Conservatory (formerly the Jazzschool). He gained first-hand knowledge from performances and recordings with many of the jazz greats including Dexter Gordon, Charles McPherson, Charlie Haden, Tom Harrell, Bobby Hutcherson, Tony Bennett, Joe Williams, Jon Hendricks, Bobby McFerrin, Billy Higgins, Philly Joe Jones and Elvin Jones. Larry has been associated with several piano icons, such as Bud Powell, Red Garland, Bill Evans, Barry Harris, Tommy Flanagan, McCoy Tyner, Chick Corea and was the only student of Vince Guaraldi with whom he played later in Vince's two piano quintet, Powder Keg.
---